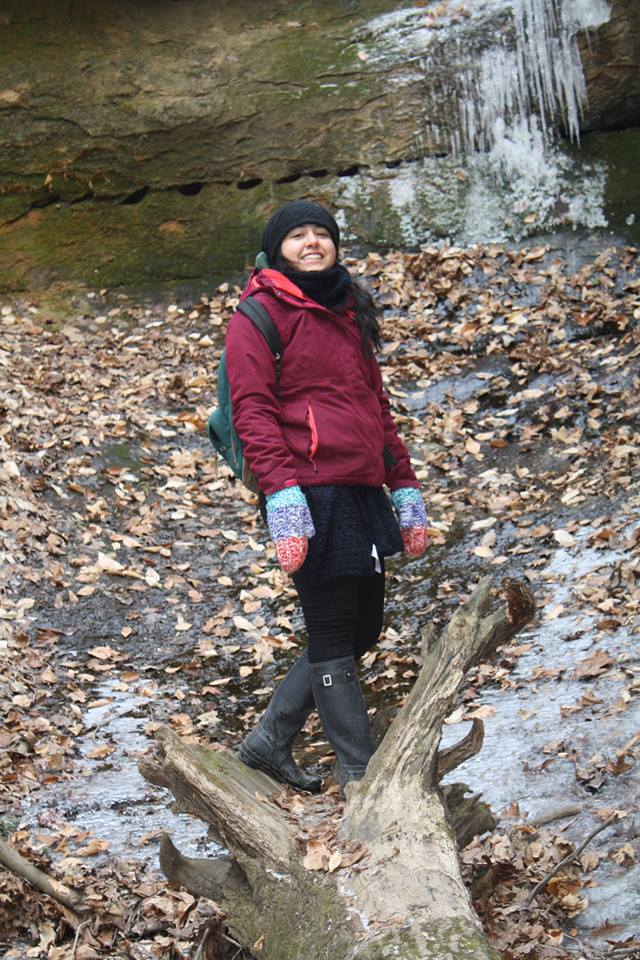 Belén Muñiz is a student team member of the Purchasing, Waste, and Recycling (PWR) SWATeam and a junior majoring in Integrative Biology with a minor in Mathematics.
Muñiz joined the team because she values the contribution students can make to sustainable action.
"When I first read the (Illinois Climate Action Plan), I was very interested on how the campus was implementing these standards and how we as a student body could help the University achieve its goal," she said. "When I learned of the opportunity to be on the SWATeam, I couldn't think of a better way to gain experience in sustainability and get involved in making our University as eco-friendly as possible."
While Muñiz hopes to increase the quality of campus sustainability, she also has ideas about why the role of a sustainable campus is so important:
"As a top-tier research university we are leading the way towards a more sustainable world. The plans and projects we implement here on our campus can be easily emulated throughout our country. We all have the power to be more environmentally conscious.
"Our campus' biggest strength is that we are all like-minded, intelligent individuals. Most of our campus can agree that there is an environmental crisis and that we should be doing something about in. But our biggest weakness is that we are human and we won't do anything until someone takes action and leads us — and that's where the SWATeam comes in."
Muñiz hopes to make this campus strive toward sustainability with the help of her team members.
In her free time, she enjoys music, reading, and being outside whenever possible.