Something I've noticed while working at iSEE is the amazing wealth of opportunities to get involved with sustainability on campus — whether that's joining a club, volunteering, or incorporating sustainability into my daily life. Now that Spring 2019 course registration (and the stress of filling electives!) is in full swing, I've decided to give you another way to be involved with sustainability: taking classes.
This article lists some courses that are worth considering — including recommendations we've received from students via Instagram! While most of these will be offered for Spring 2020, I added few that will only be offered in the fall because of their uniqueness.
Check out our recently published full list of Spring 2020 courses related to sustainability, energy, and environment >>>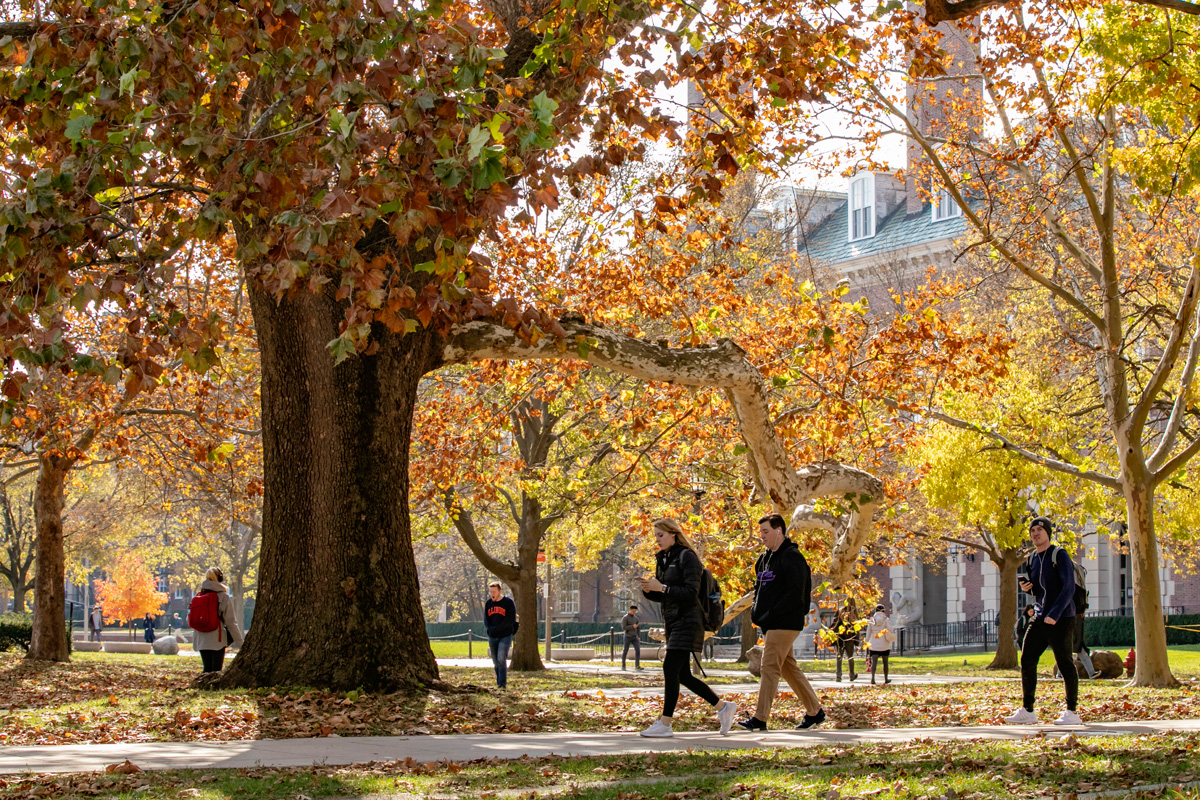 1. Environmental Psychology — PSYC 472 / NRES 472
Prerequisites: Psych 100 or Psych 103
Environmental Psychology is not offered in Spring 2020, but the class is important to mention because it combines two subjects one might not think go together. This class focuses on the theory and research of environmental perception, cognition, experience, values and emotion, perceived environmental quality, environmental hazards and risk perception, and conservation attitudes and behavior.
2. Imagining the End Times: Science, Fiction, and Climate Change — ENGL 475
Prerequisites: One year of college literature or consent of instructor
One of the advantages of this class is that it is offered to both graduate and undergraduate students. When you first click on the class, it will say "Literature and Other Disciplines," but once you click that link the class will show up. This course is about how climate change affects humans and nonhumans through analysis of literature in conjunction with science.
3. Environmental Economics — NRES 210 / ACE 210 / ECON 210 / UP 210
Prerequisites: N/A
The basis for this class is discussing environmental issues and how they influences economics and economic policy — and vice versa. This class discusses economics in the U.S. as well as internationally.
4. U.S. Environment, Justice & Policy — NRES 424
Prerequisites: Junior standing
Unfortunately, this is another course that will not be offered in the Spring but is well worth considering in future semesters. The goal of this class is to understand, identify, and write about the impact of justice and policy on human-environment relationships. Topics covered in this class include race, class, the Environmental Protection Agency (EPA), and environmental policy.
5. Climate Action Planning — UP 494-SK
Prerequisites: Senior standing
Last but not least is this Urban Planning class. This class specifically focuses on addressing climate change; thus, a huge part of this class is a group project and presentation. Along with homework, lectures and quizzes, this hands-on approach will teach students to understand, evaluate, develop and design based on conserving resources for the environment.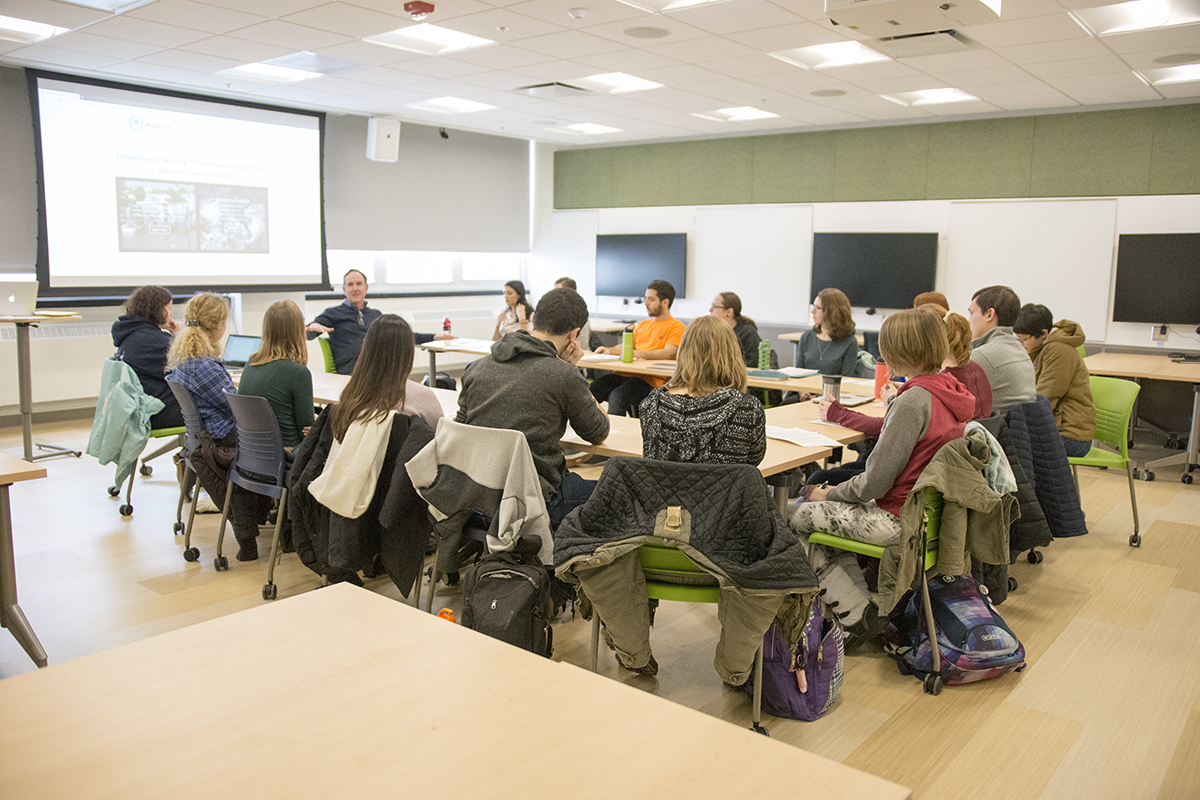 Certificate in Environmental Writing (CEW)
As part of our educational programming, iSEE offers a Certificate in Environmental Writing (CEW) for undergraduate students. This writing certificate is a perfect way to hone in on your writing skills by learning more about the environment — it's also a nice resume booster. Pursuing the CEW requires that you take three courses in succession. However, you are also welcome to take any of these classes without committing to the certificate (or if you are a soon-to-be graduate)!
1. Communication in Environmental and Social Movements — AGCM 430
Prerequisite: Composition 1 general education requirement – not intended for students with Freshman class standing
This course is consistently offered in Fall semesters. The class focuses on communication strategies of the environmental movement —  how the interests and values of key participants in the environmental community interact with environmental issues and the possible reactions from them.
1. Environmental Writing
— ESE 360 / ENGL 360
Prerequisite: Composition 1 general education requirement
Essentially, this class is an introduction to writing about the environment. Students will learn about the different stages of piecing together an article as well as the interview process. The focus is how to promote sustainability on the University of Illinois at Urbana-Champaign.
2. Multimedia Environmental Communications — ESE 467 / ENGL 467
Prerequisite: Consent of instructor
This class is offered to both undergraduates and graduate students, both of whom can take the class for one to four credit hours. This course consists of lectures, student-led presentations, and field trips. Trips can run during the various breaks and are within range of campus. The main focus of the work is to hone in on environmental storytelling through various platforms, while partnering with local organizations.
2. Advanced Environmental Writing
— ESE 477 / ENGL 477
Prerequisite: Composition 1 general education requirement; not intended for students with freshman class standing
This composition class is aimed at teaching the different genres of writing, while keeping with the goal of focusing on sustainability. The students have the range to cover topics that interest them; these topics can be local or global.
3. Environmental Writing for Publication — ESE 498 / ENGL 498
Prerequisite: Consent of the instructor
This capstone course of the CEW might be the most rewarding of all. Students get to combine their writing and research experience with the potential end result of a published article in
iSEE's Q Magazine.
This class not only gives students writing experience, but also gives them insight into the editorial process.
Like with anything, make sure to do your own research on these classes and even contact the listed professor for further information. Not all of these classes are offered in Spring 2020, but can still be considered for the Fall term if they interest you.
 — Article by iSEE Communications Intern Chloe Rice