Welcome back to the new school year!
The first few weeks of school can be overwhelming — and understandably so. Joining a Registered Student Organization (RSO) might not be the first item on your to-do list. So, as the U of I's sustainability institute, we decided to make a list of a few environmentally friendly RSOs you can join.
Please note that dozens of RSOs that fall into this category, so we chose 10 to get you started!

Students for Environmental Concerns (SECS)
Students for Environmental Concerns has three goals as an RSO: to work to maintain the stability, integrity, and beauty of the natural world; to promote and participate in the sustainable food revolution; and to pursue clean energy on and off campus.
Small Farm Club
The Small Farm Club is a group of students interested in sustainable agriculture. During the year, they volunteer at small farms on and off campus, as well as educate each other in the process. Focal points are alternative agricultural techniques and farm-to-table systems.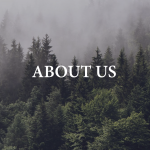 The Green Observer
The Green Observer is a student-run publication on campus that is dedicated solely to educating the campus on green awareness. Because of its dedication to sustainability the publication is not printed, but the student articles are published online.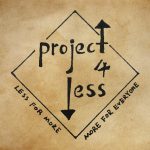 Project 4 Less
Project 4 less is a student-led RSO focused on recovering unconsumed meals and redistributing them to those facing food insecurity in the community. A few partnerships include campus Dining Services and Wesley Food Pantry.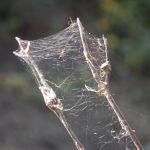 The Wildlife Society
The Wildlife Society is an international organization dedicated to sustaining different wildlife populations. The University of Illinois has its own student chapter. Our campus chapter encourages wildlife professionals to sustain these wildlife populations through "science-based management and conservation."
Bee Campus USA at the University of Illinois
Bee Campus is a student-led group on campus that is dedicated to simply making the campus bee-friendly. Bee Campus is a nationwide movement and has landed here at the University of Illinois.
Red Bison Ecological Restoration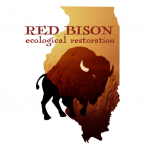 The Red Bison Ecological Restoration is a program through the University YMCA and a certified RSO. Student members work to restore native ecosystems through education, planting flowers, conducting controlled burns, collecting seeds, and eliminating invasive species. Although the students work on various areas in Illinois, they also have their own restoration site on Illinois 45 in Savoy.
Business in Environmental Responsibility (BER)
This student group is focused on keeping businesses sustainable through education, volunteering, research, and social interactions. The main goal of the students is to make sure students leaders are taking responsibility for the environment in their future. These students reach out to the campus as well as the community.
ActGreen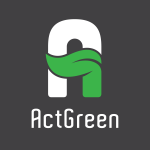 ActGreen is an organization in the College of Business that consists of students, professors, and administrators. The goal of this organization is to help undergraduate students understand their responsibility of connecting business and environmental issues. Act Green is committed to make these connections through conferences, workshops, speakers, mentors, and curriculum development.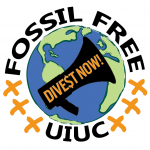 Fossil Free UIUC
Fossil Free UIUC is a student-run organization that is part of the national Sierra Club Campuses Beyond Coal Campaign. Because burning coal and mining coal for energy is hugely destructive process, these students want to make sure the University of Illinois isn't supporting this process.
As you can see, there is an organization for every interest! However, I know that these 10 organizations do not represent every sustainable RSO we have on campus. Visit this link to view all the sustainable organizations on campus. 
Members of organizations who do not see themselves on this list or on the page listed above may email us at sustain.illinois@gmail.com; we will happily add you.
Now, go get involved!
— Article by iSEE Communications Intern Chloe Rice