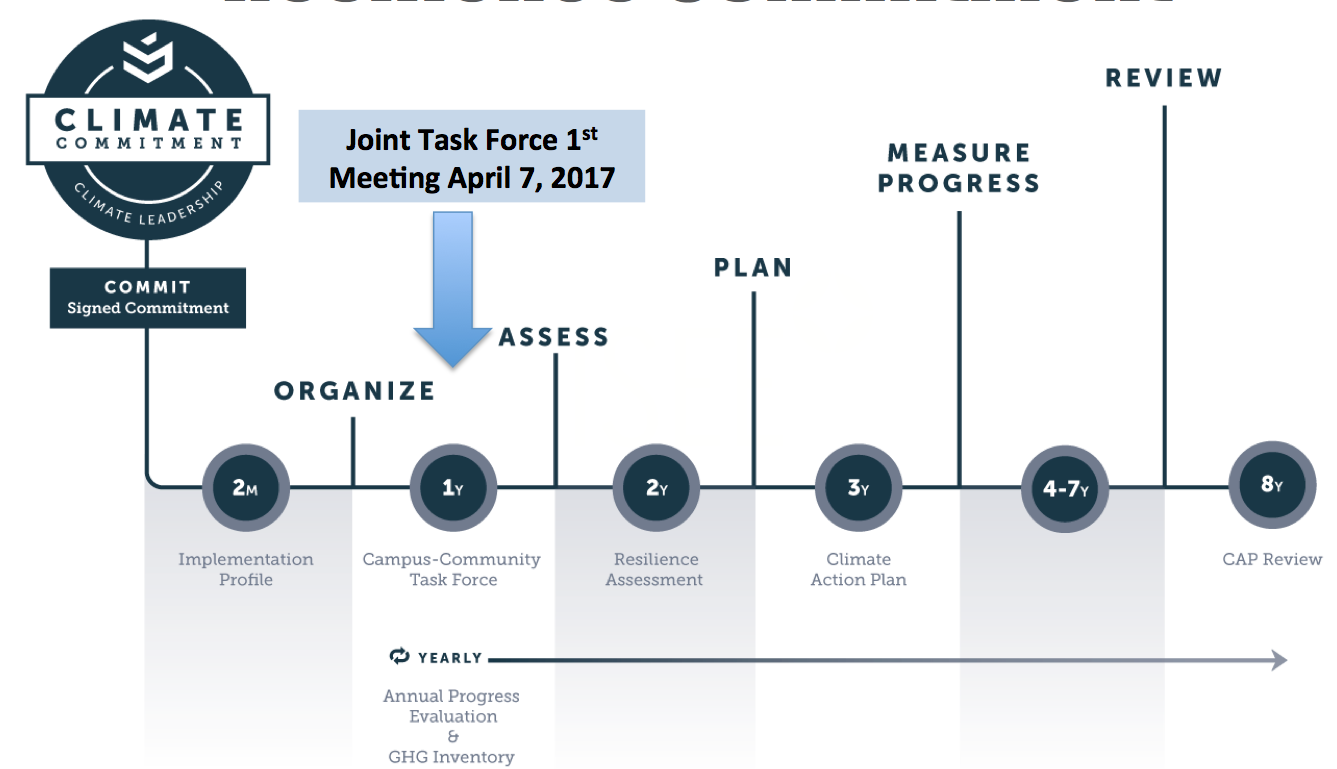 As a 2016 signatory of the Second Nature Climate Resilience Commitment, the University of Illinois through iSEE has created a new committee of community members and campus experts to address what must be done to prepare Champaign County for vulnerabilities to extreme weather and other results of climate change.
On April 7, 2017, iSEE convened the first meeting of the Champaign County Climate Resilience Task Force. Community members on the Task Force represent organizations that are in charge of implementing and coordinating sustainability-related activities and planning for hazard mitigation. The subject matter experts from the U of I are those working on various dimensions of the ways that climate is expected to impact communities and strategies for developing resilience to them.
iSEE expects to add other campus and community members to the Task Force, which will help ensure joint action to increase resilience to climate impacts.
The purpose of the group is to lead a campus and community climate resilience assessment, and to create a Climate Action Plan that will identify thresholds of resilience and outline milestones for increasing resilience in Champaign County. Topics of the first Task Force meeting:
Likely climate impacts for Champaign County;
Knowledge on assessment of the level of vulnerabilities;
State of preparedness to deal with climate hazards and risks;
Priorities for addressing vulnerabilities; and
Strategies for adaptation.
Climate Resilience Task Force Members (as of April 2017)
Jim Angel, State Climatologist (email)
Rita Black, Champaign County Regional Plan Commission (email)
Paolo Gardoni, Professor of Civil & Environmental Engineering (email)
Morgan White, Director of Sustainability at Facilities & Services (email)
Madhu Khanna, Associate Director of Education & Outreach at iSEE (email)
Warren Lavey, Adjunct Assistant Professor of Natural Resources and Environmental Sciences (email)
Marilyn O'Hara Ruiz, Clinical Associate Professor of Pathobiology (email)
Lacey Rains, City of Champaign Sustainability Planner (email)
Holly Rosencranz, Assistant Professor of Clinical Medicine (email)
Scott Tess, City of Urbana Environmental Sustainability Manager (email)