Expanded & Extruded polystyrene recycling program
The University of Illinois at Urbana-Champaign now recycles extruded polystyrene, more commonly known by its brand name Styrofoam and expanded polystyrene. By recycling this bulky material, we can reduce the volume of waste sent from campus — waste that will never biodegrade — to landfills and avoid the harmful environmental impacts of that practice.
The Styrecycle program can help you do your part to make the Urbana-Champaign campus a clean and green place to work and study. We thank you for your participation!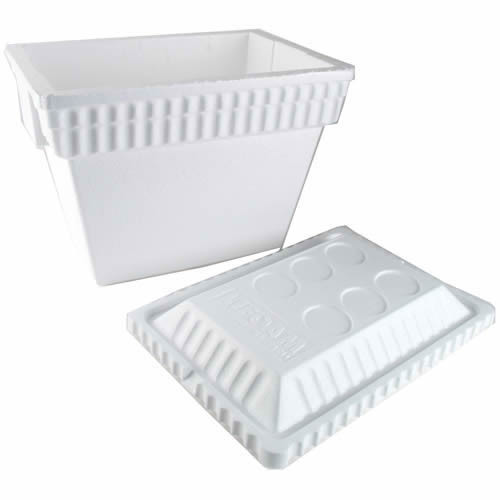 Pounds of EPS recycled to date
Community partnerships to benefit all.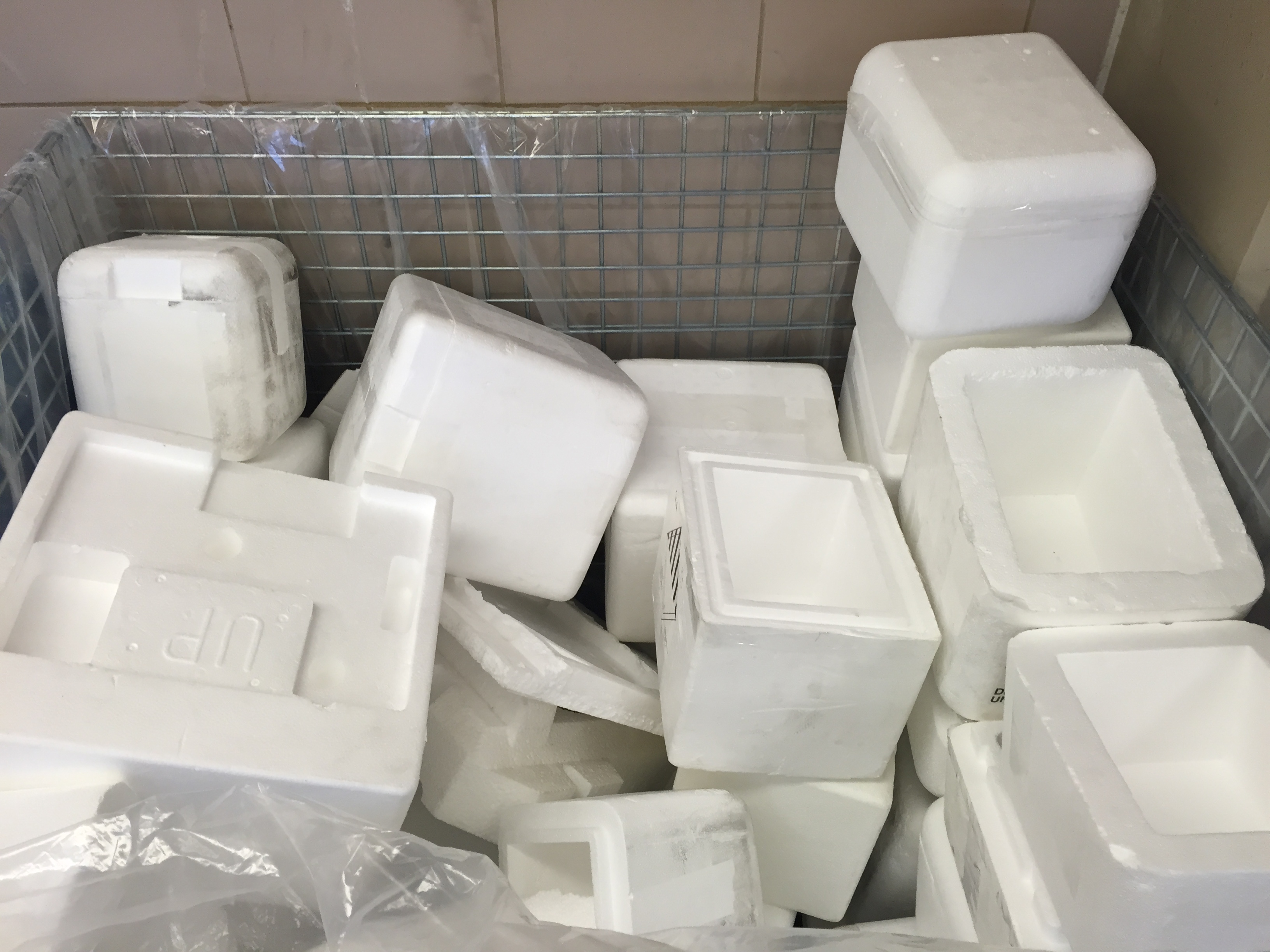 Styrofoam is notoriously hard to recycle — not because it is difficult to process into new products, but because Styrofoam is designed to weigh next-to-nothing. This is great when you want to protect items without increasing shipping costs, but economically upside-down when the Styrofoam itself is the material being shipped. With a large volume and low density, a semi-load of Styrofoam fetches a low price — often less than the cost for the fuel and driver's pay.
Our solution is to get more of the commodity into the truck to make the trip more profitable. In partnership with local recycler Community Resource Inc. (CRI), iSEE collects expanded and extruded polystyrene (EPS) waste from campus laboratories, processes it into dense blocks of plastic, and ships it to a plant which will turn it into new products. All profits from the sale of dense EPS are retained by CRI in compensation for housing and operating the Styrofoam densifying equipment.
>> Join the program
You provide the space; we provide the collection bins and signage.
1. Determine a collection point for EPS in your building. You'll need a clear space at least 4 feet wide and 4 feet deep for either a wireframe bin or fiber drum. Make sure it is easily accessible to building occupants and our collection team.
2. Send us an email at illinois.styrecycle@gmail.com to request a collection bin in your building. Please use subject line "Bin Request (your building name)."
3. We'll drop off a bin, hang up posters, and then you're all set!
>> Notify & Pickup
Let us know when your bin is nearing full. There are two ways to request a pickup from our student volunteers:
Frequently Asked Questions
Rave Reviews
THANK YOU for birthing and developing this idea! It really warms my heart because this has been an area of concern for me for a long time.
Lori Easton Garrett
The DNA sequencing lab at Madigan receives regular shipments of materials every few weeks in Styrofoam coolers. We're very glad to be able to do something with all that waste!
Darren Gentzler
APRIL 19, 2016 — Expanded polystyrene — more commonly known by its...